Creabead WHOLESALE FOR beads and

accessories



CreaBead offers a big range of beads and supplies and is specialized in Miyuki beads. Thousands of products that can be a succesful addition to your assortment.
Fast delivery
Orders placed before 16:00 (CEST) will be shipped the same day.
Big assortment
More than 3,800 different products including over 1,200 Miyuki beads and findings.
Handy search filter
Find the products you're looking for quick and easy.
Good prices
With 10% discount for orders over €500 and even 15% discount for orders over €1500.
Timesaving pages
With one click you can see exactly which Miyuki colors you previously bought. Re-order your usual beads with minimum effort to restock your store or shop.
Order pre-packaged beads
Tell us per how much weight you need your beads packaged and we will make sure that your beads are ready to be sold when you receive them.
CREABEAD GROWS AND GROWS. CURRENT STATE:
what creabead can do for you

DELIVERY OF PREPACKAGED PRODUCTS
We are the only wholesale supplier where it is possible to receive your beads and materials prepackaged to your needs at really low cost. Your products will be weighed and packed in tubes or zip bags and can be delivered with personal stickers, even with barcode. If you are interested, please send your requirements to info@miyukiwholesale.com and we will send you a personal quotation.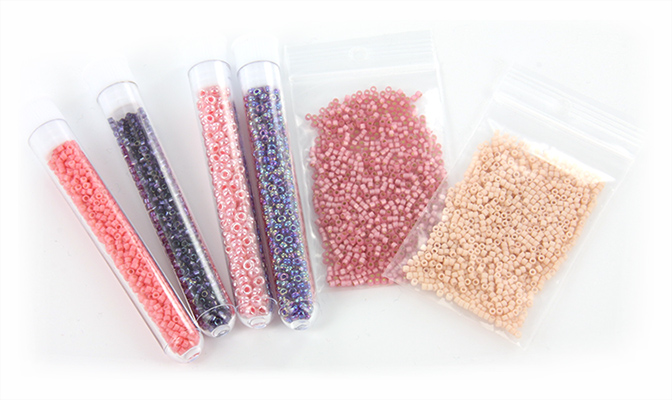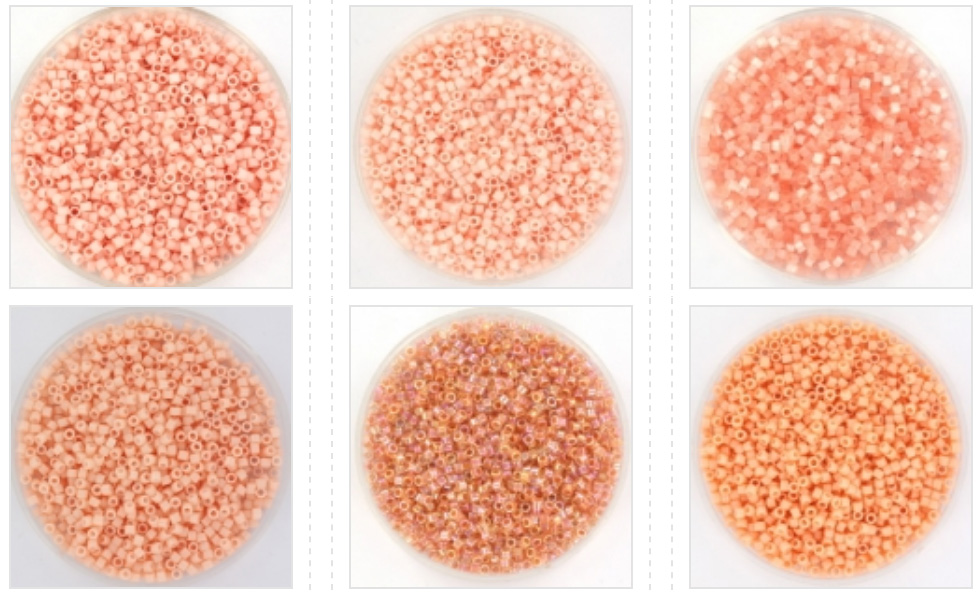 Miyuki offers thousands of different colors which offers a lot of possibilities, but can make choosing your colors more of a challenge. CreaBead can help you with this with several tools. On the page Miyuki colorrange you will find an overview of all the Miyuki colors that look similar. On the page Miyuki best sellers you can find an overview of the bestselling colors. And on the page Miyuki same color but different shape you can see which beads are made in the same colors. And of course you can always mail or call us for advice.
MORE THAN 3,400 DIFFERENT PRODUCTS
Besides more then 1,200 Miyuki articles we have more than 2,200 other products, such as beads, charms, locks, wire, etc. All these articles are designed to make high-quality jewelry. For each bead and article we give detailed information, such as size, colortype and material, but also for example the size of the beading hole. Our extensive search menu makes your search quick and easy.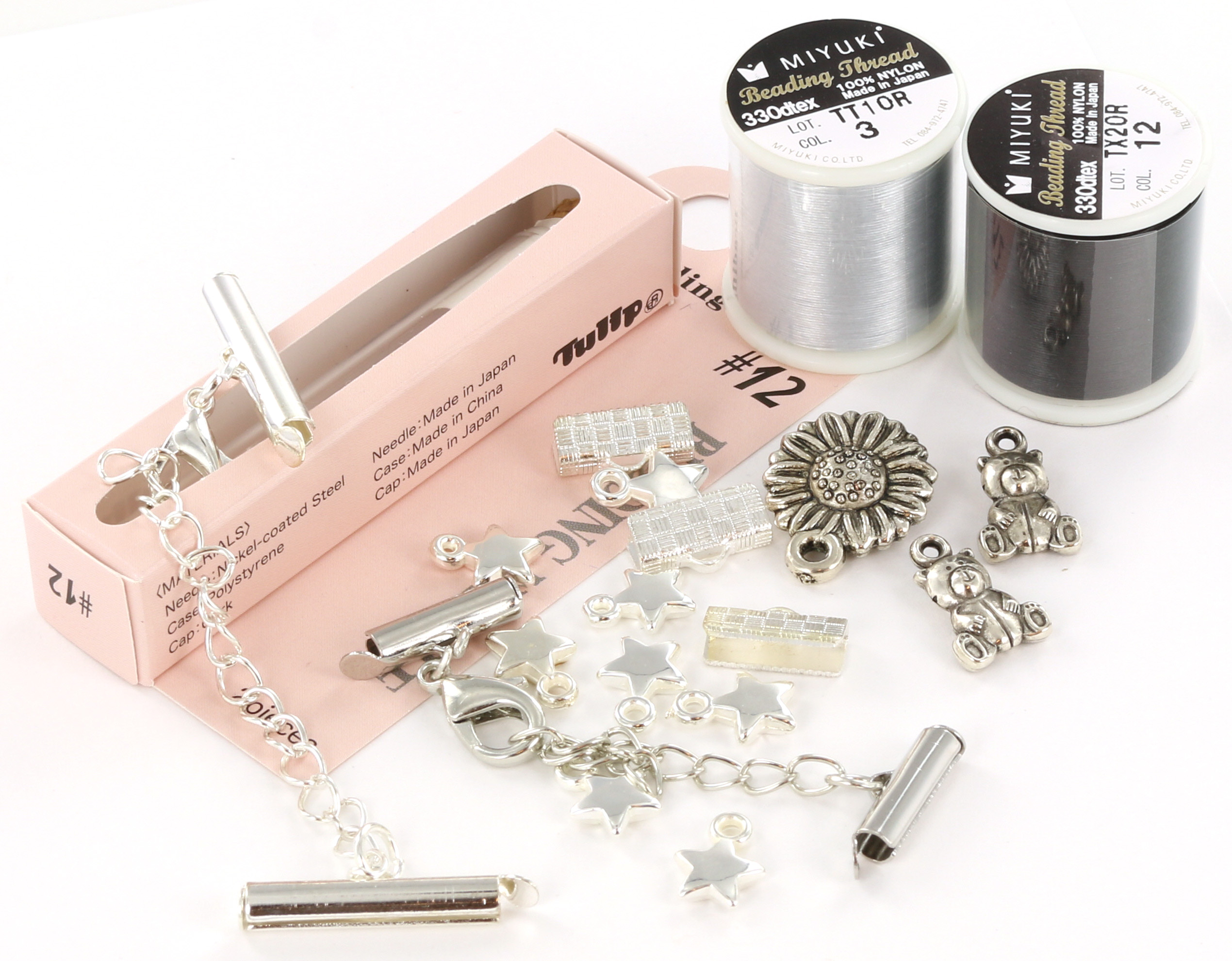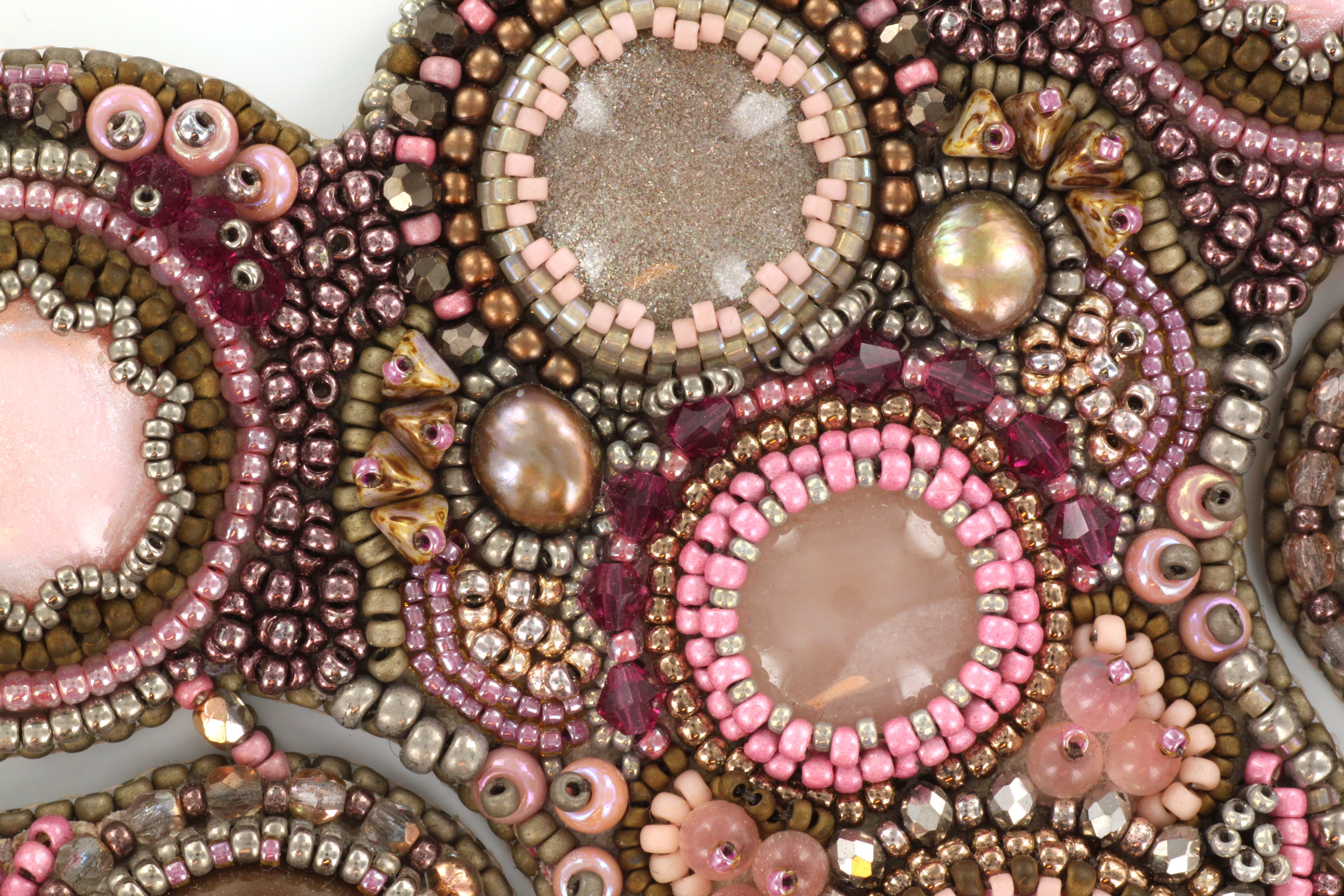 WE OFFER A LOT OF KNOWLEDGE
Sandra and Femke also spend a lot of their spare time with beads. If there is a new technique we want to learn it as soon as possible. It is our goal to answer any question we receive from our customers the best we can. For example if you want to know more about bead embroidery, crocheting with beads, stringtechniques such as herringbone-, peyote- or brick stitch, etc then don't hesitate to mail us. We love to share the knowledge and experience we collected over the years.
FREQUENT CONTACT WITH MIYUKI
CreaBead has been doing business directly with Miyuki for over 5 years.  We therefor have very regular contact with Miyuki including regular visits. This makes it easy for us to know exactly which beads are in production and what the latest developments are at Miyuki. We listen to our customers with care so that we can respond to the needs of our customers together with Miyuki.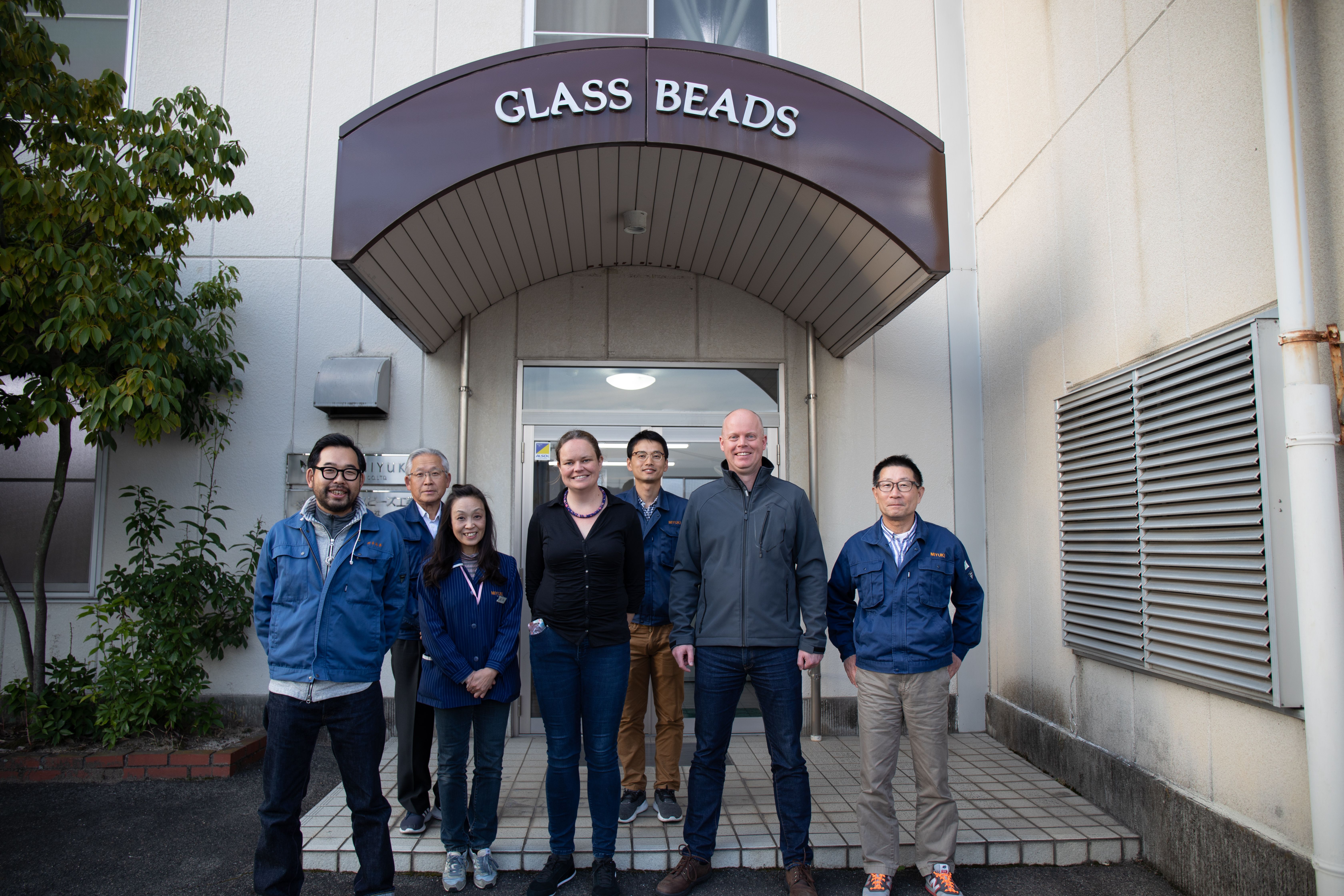 MIYUKI beads, a great addition to your assortment

Miyuki beads have a lot of advantages. Most important:
High quality
Thanks to the professional production in Japan the beads are very uniform in form and size.
Thousands of different colors
Thanks to the different colortypes such as matt, shiny, galvanized etc. there are thousands of colors available. Because of this there are endless possibilities when designing new jewelry.
Widely applicable
Numerous techniques are possible with Miyuki beads. From stringing to weaving to crochet, but also as part of techniques such as chain maille, wirework, embroidery and kumihimo. This provides many ways to offer the range of beads to every hobbyist.
Returning customers
The collecting of colors is a hobby on its own. Thanks to all the Miyuki colors customers will keep returning to expand their own collection.
Timeless and takes up little space
These sustainable beads will not fade over years. Thanks to their small size they take little space and any shipping costs are low.
Relaxing hobby
A bead a day keeps the stress away. Because of everybody's busy lives hobbyists like to find relaxation while beading.
OVERVIEW MIYUKI SHAPES

  The most popular Miyuki beads are the 11/0 Delica beads and Sead beads in sizes 11/0, 8/0, 6/0 and 15/0. But there are more shapes, that you can see below.

OVERVIEW MIYUKI COLORTYPES

The most popular colortypes are opaque, ceylon and galvanized, but all colortypes have their own charms. By combining different colortypes there's extra contrast in your creation which can make it look extra beautiful. Colortypes plated, galvanized and opaque dyed (without duracoat) have risk of color fading. On the official Miyuki site you  can see per colortype if there's a risk of color fading.

EXAMPLES OF CREATIONS MADE WITH MIYUKI BEADS:

How it all started

Around 2000, when everyone slowly started to discover the internet, there weren't many sites about beads. Sandra just started her study Computer Sciense and started as a hobby the site kralen.com to share her knowledge and inspiration with others. The site started to grow and soon over 100 visitors visited the site each day. Through kralen.com different techniques and patterns are shared. Because questions about where to buy beads became more regular, Sandra decided to set up her own webshop, www.creadream.nl.The site went online in 2004. The goal of CreaDream is providing everything needed to make jewelry with beads.
In a few years CreaDream grew to be one of the biggest bead-webstores in the Benelux. This made it possible to set up a wholesale business next to the retailwebstore.
Thanks to CreaDream we know what customers are interested in, which products are populair and what to look at when purchasing beads. Who doesn't share can't multiply, so this knowledge we like to share with other beading(web)stores.
Since 2014 we started to specialize in Miyuki beads. If you ask us, Miyuki is the King of the different kinds of beads and we're very proud to have added them to our assortment.
Where are we now
CreaBead distinguishes itself through our handy search function and extra pages full of help, that make choosing colors and ordering easy and quick. Our most important focus is saving time for our customers by making shopping with us as easy as possible. CreaBead is the only Europese Miyuki wholesale that prepackages Miyuki beads.
Where we want to go
Every year we're still growing and it's our goal to keep growing. We keep expanding our assortment so customers keep finding what they're looking for. Essential is our focus on convenience for the customers when they're using our website and services. To keep the threshold for selling Miyuki beads low, we are working on making DIY-packages. Furthermore we want to share more knowledge, tips and tricks through www.miyukibeading.com. Especially now people are so busy, we want to show how to find a moment of rest while using beads and new techniques.
CONTACT INFORMATION CREABEAD

Herculeslaan 6
5694 VP Son en Breugel
The Netherlands
VAT nr NL862336533B01
Questions? Don't hesitate to ask us. We'd like to help.
E-mail address: info@miyukiwholesale.com
Telephone: +31 (0) 499 21 90 18